Tally Up S Evo
9 kW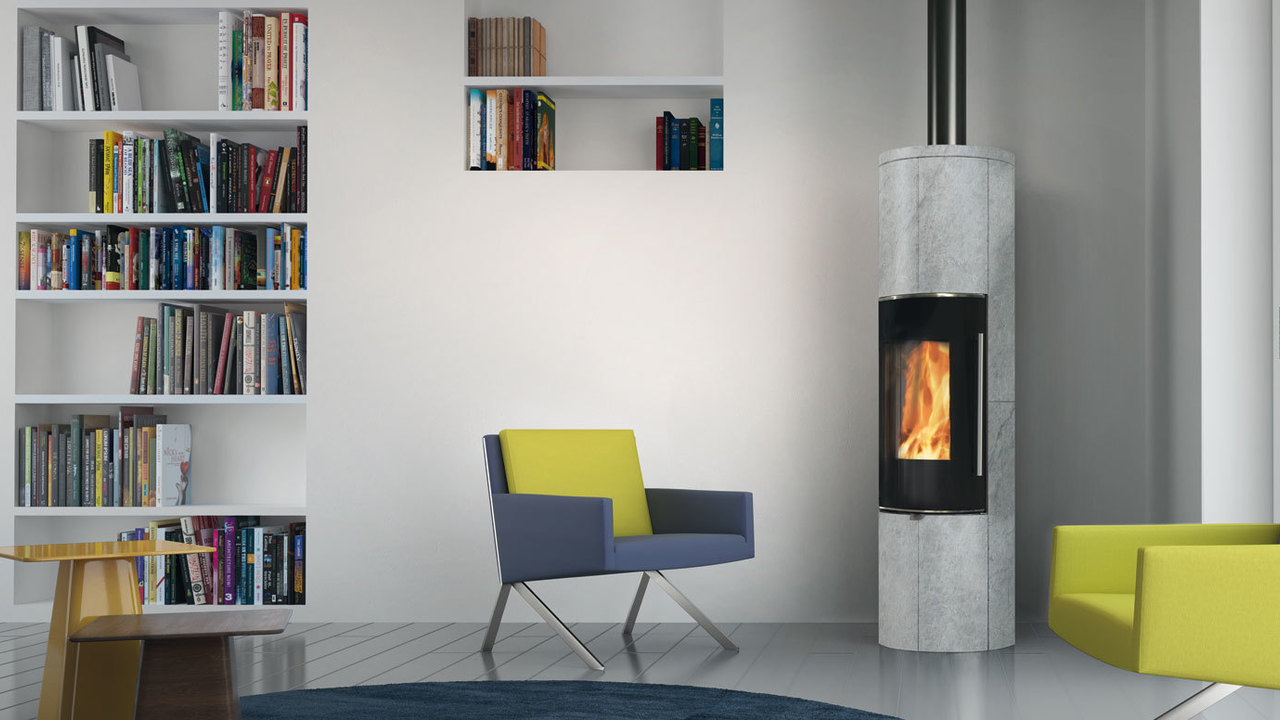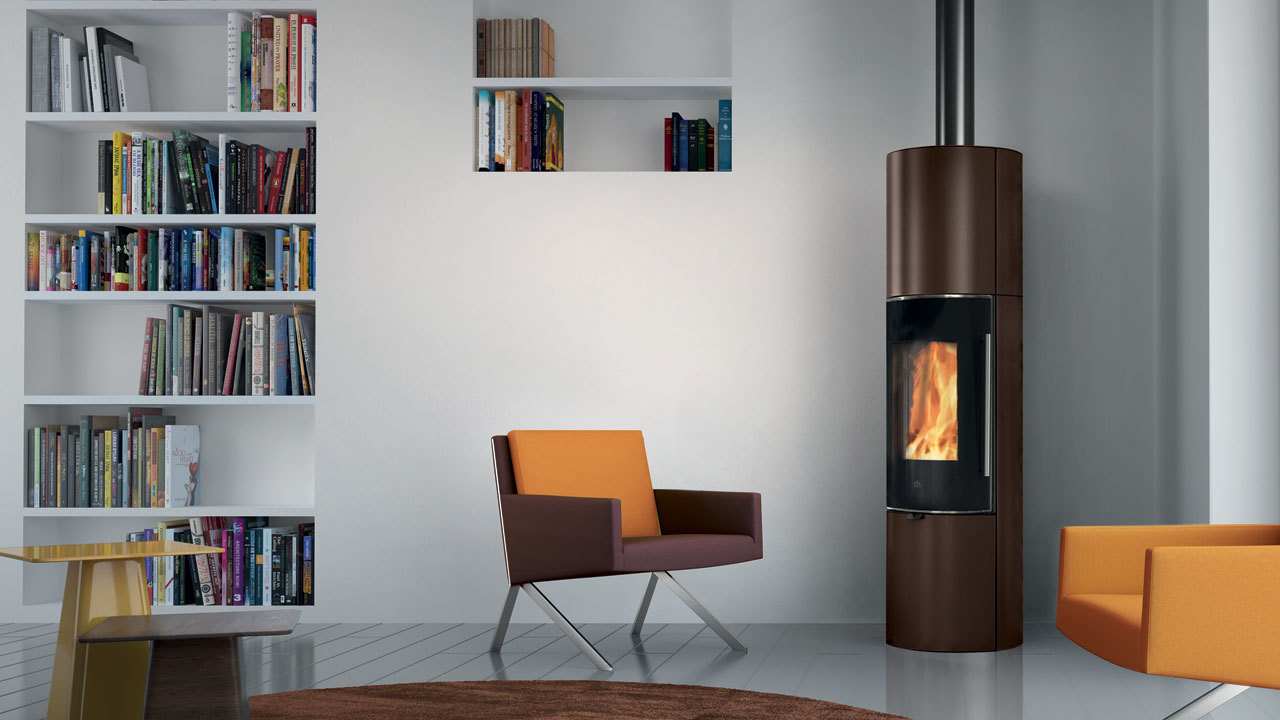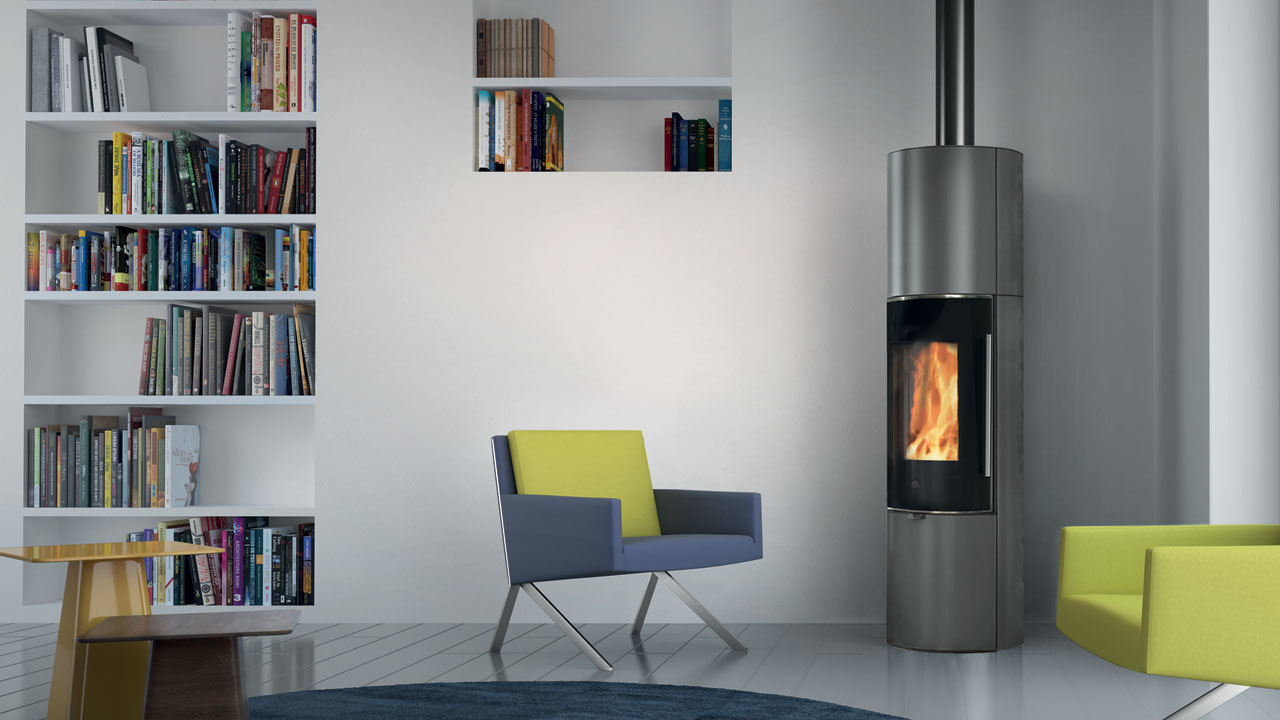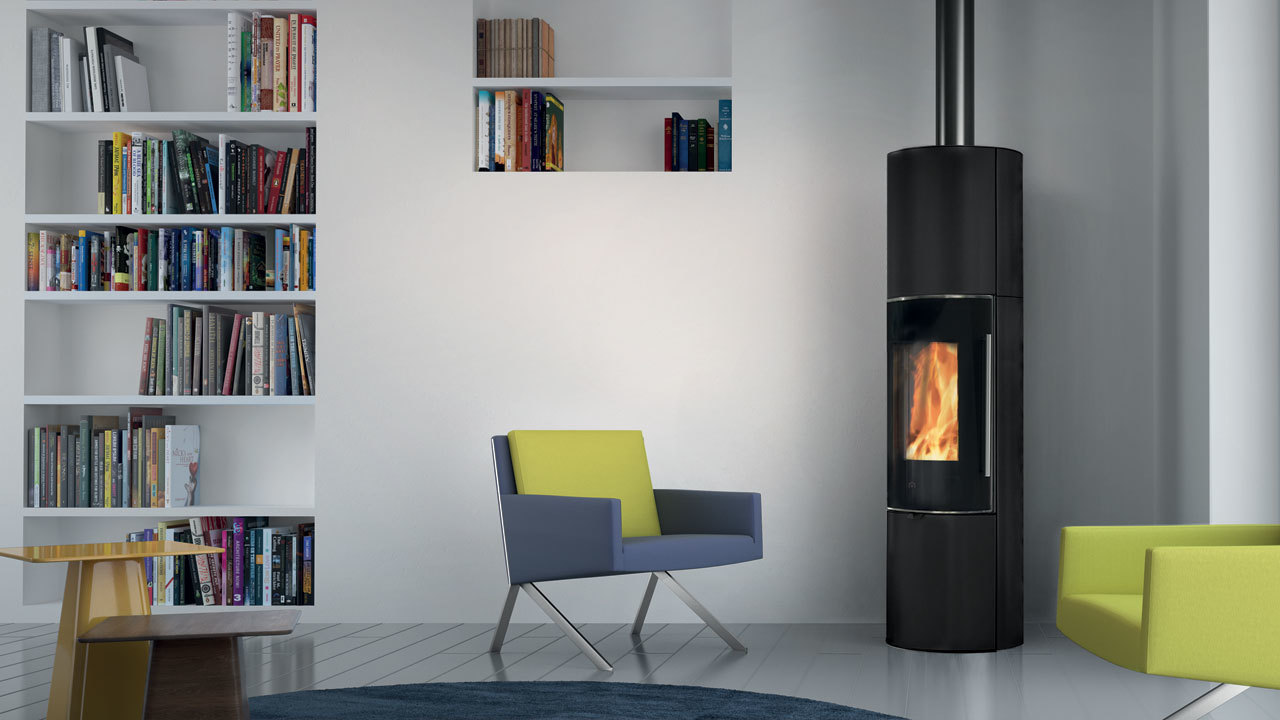 Wood stove
Tally Up S Evo
Wood burning stove. Wide glass vertical and round to emphasise the flame

• steel covering color: black, grey, bronze and soapstone
• vermiculite combustion chamber
• top or rear smoke outlet
• automatic door closure with shock absorber
• hot air with natural convection
• combustion air adjustment with control unit
• 33 cm vertical and 25 cm horizontal nozzles
• bottom drawer for wood (up to 30 kg)
• round glass
• black steel wooden drawer kit

OPTIONAL
• AIR DIFFUSER: ductable hot air kit



TALLY UP S Evo configured for accumulation (optional): the stove remains hot for several hours even after being switched off.
The top with refractory rings allows for accumulating heat and releasing it in a prolonged manner for heating even hours after the last wood loading phase.
When the wood is loaded at night, the embers retain their heat in the morning thus facilitating a new ignition phase.
| | | |
| --- | --- | --- |
| Technical data | | min/max |
| width | cm | 50 |
| depth | cm | 50 |
| height | cm | 176/179 |
| fireplace mouth measurement (W x D x H) | cm | 29x23x39 |
| useful heat output | kW | 9,1 |
| efficiency | % | 90,3 |
| fuel consumption (wood) | kg/h | 2,2 |
| Ø combustion product outlet | cm | 15 |
| Ø external air intake | cm | 10 |
| total weight | kg | 178/274+40 acc |
| vol. that can be heated (insul. env. by Law 10/91) | m³ | 235 |